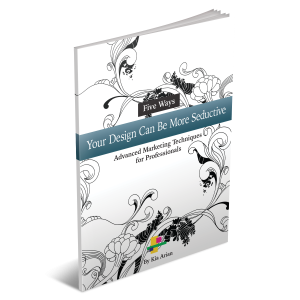 EXPERIENCE IS ALL ABOUT PERCEPTION, AND OUR PERCEPTIONS ARE VERY VULNERABLE TO INFLUENCE.
Have you ever thought about what factors go into your decision on whether or not to do business with a company? The fact of the matter is, prospects haven't a clue about the actual quality of a service or product they purchase. It is practically impossible to find out all the information there is to know about a person or a business in order to make a fully informed decision.
Often without realizing it, people resort to visual cues and clues to make those decisions. As business owners, we are also unaware of how our visual appeal affects our prospects.
When business owners ignore the power that the visual senses have in the decision-making process, they unwittingly sabotage their marketing efforts as well as the full potential of selling their products and services.
In this fascinating book, you will discover the ways that people are dramatically influenced simply by what they see with their eyes, and how you can use that information to significantly improve not just your products, publications, books, reports, newsletters, and more, but to power up all of your marketing efforts.
As a BONUS GIFT to you…
… you will also receive a complimentary 30-Minute Micro Consult with the report (Value $500).
This micro consult offers you a deep review of one marketing piece of your choice. You pick one marketing piece -- a sales letter, web page, newsletter, video, whatever -- and I'll review it by phone, give you my honest feedback about the message, presentation, integration, layout and design, based on my 17 years of experience. To help you avoid common mistakes you don't even know you're making.
After our call, you get a written review of your marketing piece. That way, it's easy to make any changes to improve your results. You save valuable time and money.
√ I'm interested in learning more about how to make my books, reports, newsletters, sales letters, postcards, catalogs, and the rest of my products look like the successful person I am and want to be, and I want them to PERFORM to their maximum potential for my customers. Send me your free book, "Five Ways Your Design Can Be More Seductive." As a BONUS GIFT, I will also receivea 30-Minute Micro Consult, available only to readers of this book.